Do The Right Thing 30th Anniversary celebration mural.
Planet Harlem
Planet Harlem mural was Remixed Summer 2017.
"Planet Harlem" Detail
Detail of "Planet Harlem" mural.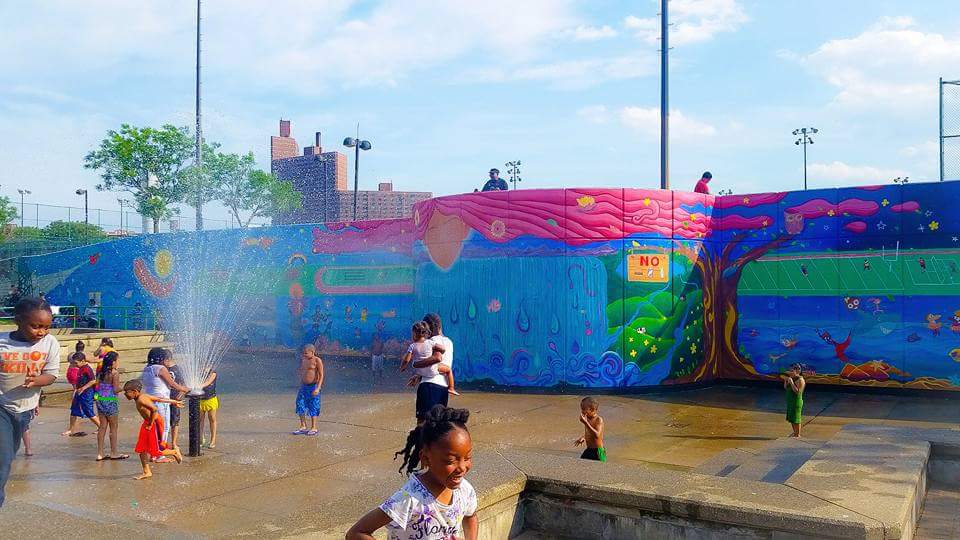 Riverbank State Park mural
"House of the Rising Sun" mural in New Orleans, LA. Fiberglass sculptures of local heroes lift the spirits of this devastated neighborhood in New Orleans following Hurricane Katrina. Mural made possible with a grant from the Joan Mitchell Foundation.
Mural in College Success Office in Harlem Children's Zone, NYC, NY.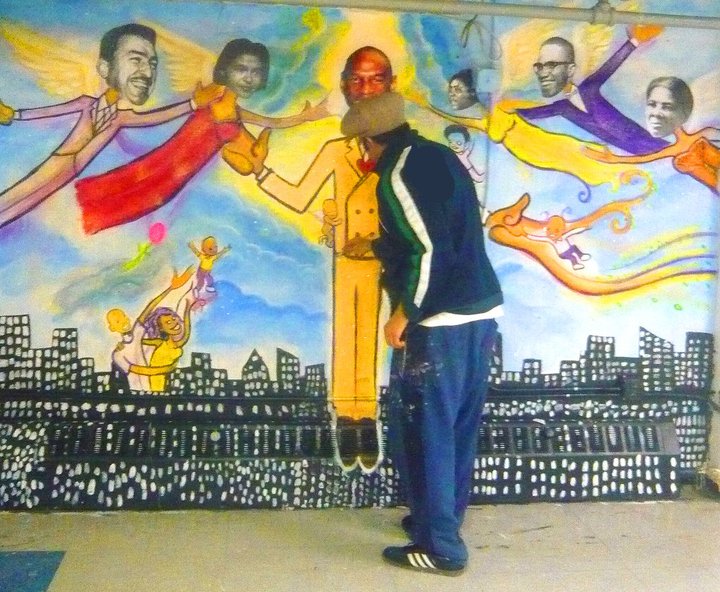 Harlem Children's Zone mural of founder Geoffrey Cananda.
Painting and collage mural of Harlem Children's Zone founder Geoffrey Canada.
"Seasonal Bliss" Detail. 2016 Commission of Walt Disney Company. Photo by Tim Eddy
Planet Teaneck
Mural in Teaneck, NJ highlighting the luminaries that reside in this beautiful town.
"We Are 1" Park Slope, Brooklyn, NY
Mural for Animation State film.
Contemporary Arts Center, New Orleans, LA
"Libertad Garden", Bronx, NYC
Detail of Libertad Garden, Bronx, NY. Frida Khalo